Diese Stellenanzeige ist abgelaufen. Finden Sie hier zahlreiche ähnliche Jobs.
This job advertisement was saved for you. You can have a look at all bookmarked job advertisements hier.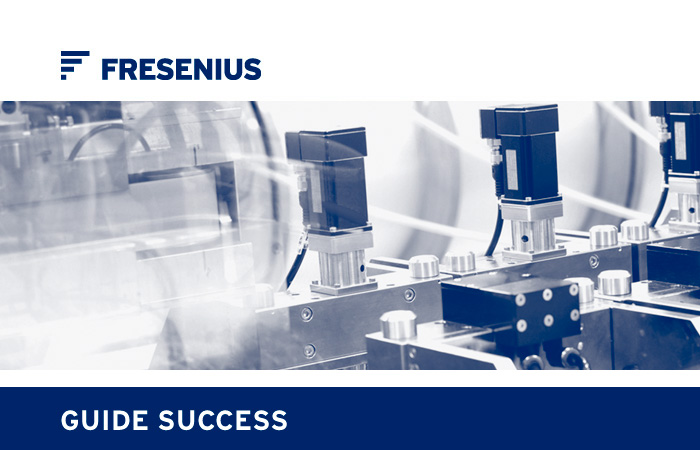 Innovative ideas don't come out of nowhere, they require total accuracy down to the tiniest detail. The goal and how we get there are the same: perfect cooperation, plenty of flexibility and efficiency.
Manager (m/f) Technical Support and Training
Jiangsu
Implementing technical projects and the corresponding training programs – that's what you'll focus on when you'll join our key production unit in Jiangsu, China. Ensuring leading edge technical processes and excellent team knowledge as well, you'll contribute to a raise in production efficiency. In this context you'll not only provide technical support and employee training but also process engineering for all production. As a central point of contact, you'll answer a huge range of technical enquiries in the manufacturing area and foster close relationships with our plants all around the globe. Additionally, you'll ensure a positive working environment and introduce measures to raise employee motivation.
After your degree in a technical discipline you'll have gathered at least eight years of working experience – ideally in a medical field. You'll be familiar with production development and technical implementation processes and well versed with leading small technical teams. A proven track record in electrical installation and maintenance as well as in production management will be key. PD and HD knowledge would be advantageous. Your know-how will also comprise competence in process engineering and production systems, good CAD and MS Office skills and familiarity with cGMP, ISO 13485 and lean manufacturing (5S, Six Sigma, CIP, value stream design, etc.). Additional project management experience would be a plus. As a person you'll convince with quality consciousness, a structured working style and a strong hands-on mentality. If you also possess good communication and negotiation as well as fluent English language skills, you'll fit in well with our team. You speak German too? Perfect: that's a further asset.
Fresenius Medical Care Deutschland GmbH, Bad Homburg, Michael Bruell, Job Reference No. 14575
We are looking forward to receiving your application at career.fresenius.com
At Fresenius there are more than 200,000 people spread across every continent working on ways to improve patients quality of life. Our independent business segments -
Fresenius Medical Care, Fresenius Kabi, Fresenius Helios and Fresenius Vamed
- provide the healthcare sector with a wide range of products and services.
karriere.fresenius.de
Bitte beziehen Sie sich bei Ihrer Bewerbung auf jobvector und geben Sie die folgende Referenznummer an: 14575
SuccessTrigger